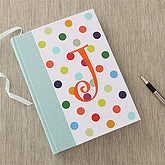 some of you might not know this about me, but i really like taking surveys! i don't know why, it's a weird thing to like, maybe it's the psychologist in me coming out; i used to do it all the time but it's been quite some time! well it's time for another survey!!
There are two things that I need some info on:
- how often do you carry a purse with you when you go out???
- (this is more for my own curiosity) when was the last time that you wrote in your journal?? do you even have a journal??
i have been working on catching up on my journal, which is pretty much the only thing that i ever do when i write in my journal!! but the good news is that i am only 7 months behind! not bad considering! i've always been a big journal writer, it really helps me process my thoughts and decipher my feelings and it's an incredible emotional outlet! my posterity will probably be reeling with how ridiculous i sound...but it is what it is! it's my life and it's going to be written down in all of it's (probably embellished) glory!