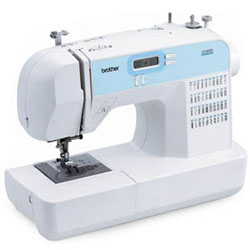 I'm not sure what it is but i am feeling awfully crafty lately! I'm sure it started when i got my sewing machine for Christmas, and it has just escalated from there! I love this sewing machine- not only is it easy to use but it has so many cool gadgets! my absolute favorite part- automatic bobbin threader! i always hate threading the bobbin (the thread underneath) on my mom's machine, but mine does it for you, no sweat! LOVE IT! not to mention there are tons of neat stitches and thread cutters all over the place! because of this new toy, i've been finding all sorts of things that i want to make! combine my new sewing hobby with my old scrapbooking love...and you've got a lot of projects on the brain!
1)i found
this
bag online and it is at the top of my "things to make list"! it's just cute and easy and if i'm brave enough, i'm going to try my own twist!
2) i'm really loving
this
! i don't know what i'm going to do with it yet, but i just want to make it! maybe a memory book or birthday gift for someone special!! we'll see what and if this materializes!
3) we are making
this
for our relief society activity this coming week! the supplies are all gathered, everything is almost all set and i'm excited to see how they turn out!!
4)
this
bag is a work in progress right now, the first one Simply Legendary! my neighbor Betsy gave me the pattern and i have the fabric cut out and everything ready to go...but i have not gotten the fleece yet, so this project is on hold! hopefully one of these days i remember to pick some up! mine will have a turquoise and brown paisley fabric on the front and a brown fabric for the lining and straps, and i'm thinking of putting either felt or organza flowers on the front...we'll see!
5)i have aspirations to do
this
to one of my shirts, but i'm not yet sure how i will go about doing it...i would need to find another shirt to match or go out and buy two new ones, so i've yet to decide which i will do!
Needless to say there are a lot of things that i'm thinking of doing and i'm having trouble deciding which i'd like to do first! i don't know what i'm going to do with all of these crafty thing floating around in my mind, but i think the best idea is just to get started!